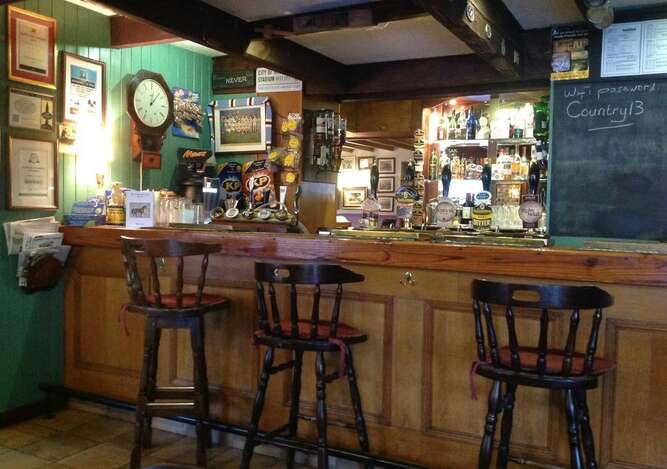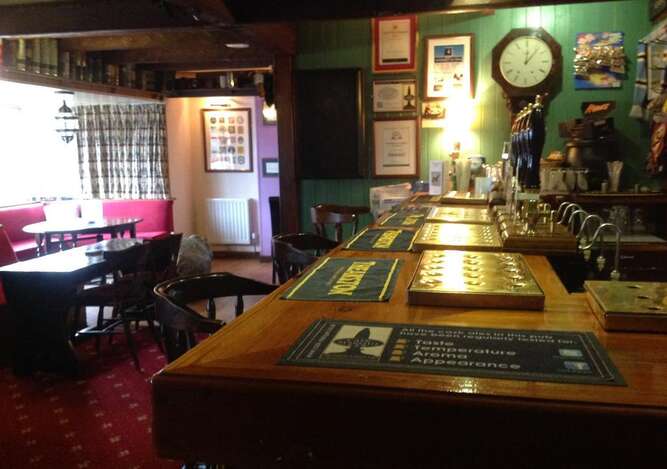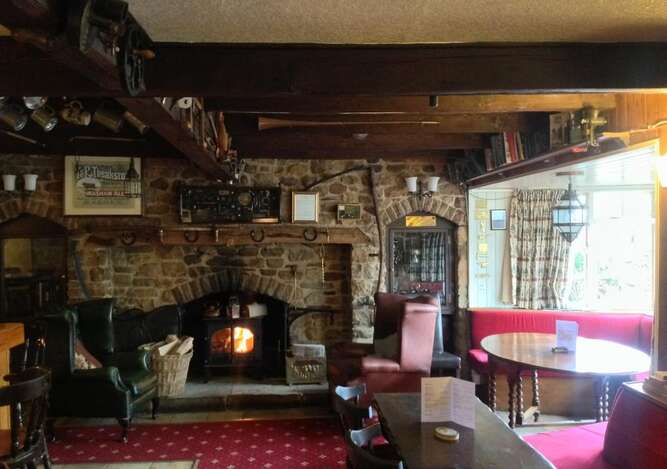 The Bar
The real attractions are those that you would expect to find in a traditional village country pub, a warm welcome, from real people, a great selection of cask conditioned, Cask Marque approved real ales, served in a relaxed and friendly atmosphere.
With good beer, good company and good food you can relax in the bar with its beamed ceilings and seasonal log fire.
We have a selection of up to 5 cask conditioned ales, with at least 3 brewed within 10 miles of the pub, Camra LocAle guests from as far away as 30 miles &Cask Ales from throughout the UK! We have a dedicated cask ale "python" to ensure the beers are served at the optimum "Cellar Cool" temperture. If you have "customer feedback" why not share it with the retired head brewer (of 27 years) of one of our "legendary" local breweries, you can find him at the bar most evenings unless the Scottish Rugby team have failed again in the 6 Nations
We also have a wide selection of other beers, lagers, ciders &wines to suit all tastes &occasions.
Families are always welcome but in the Summer can also enjoy our hospitality 'alfresco' in our attractive beer garden &patio area.
Bar Opening Times
Lunch/Evening opening hours:
Monday .......Closed / 18.00-22.00
Tuesday.......Closed / 18.00-22.00
Wednesday...Closed / 18.00-22.00
Thursday......Closed / 18.00-22.00
Friday..........Closed/ 18.00-23.00
Saturday......12.00 14.30 / 18.00-23.00
Sunday.........12.00-23.00