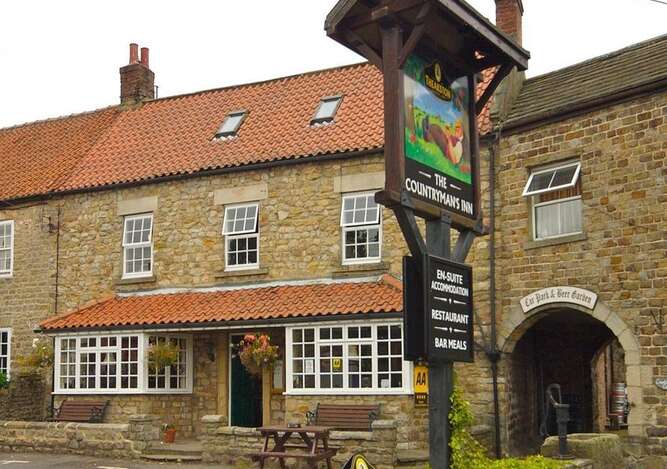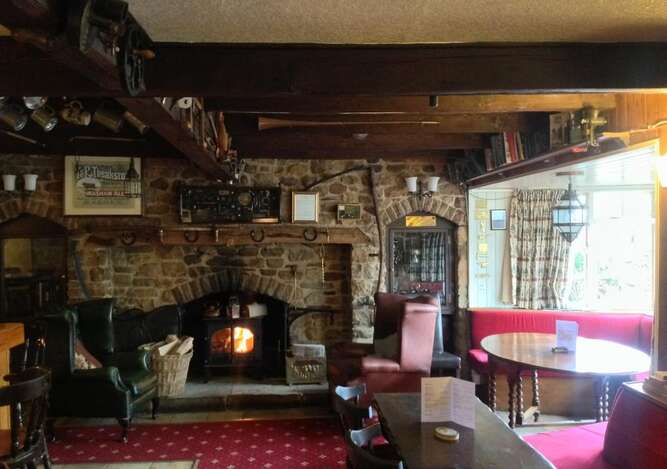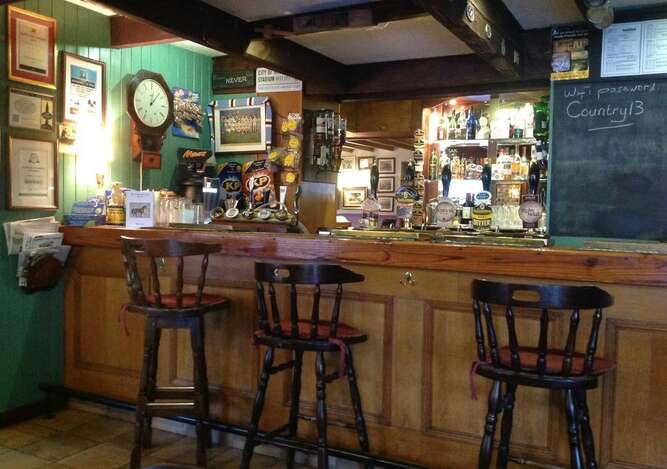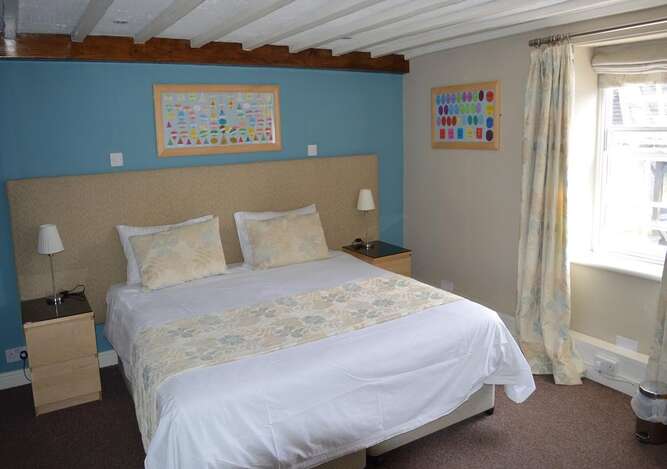 Home
The Countryman's Inn - traditional country pub with modern accommodation
The Countryman's Inn is a traditional country inn, with modern hotel accommodation, in the village of Hunton, Lower Wensleydale, North Yorkshire. The inn offers a warm welcome, a relaxed and friendly atmosphere, and is an integral part of the village community of Hunton. With good beer and great food you can relax in the bar with its beamed ceilings and seasonal log fire. We have a selection of up to 5 cask-conditioned real ales, 3 brewed within 10 miles of the pub! In 2014 were voted into the Camra Good Pub Guide 2015 for the first time and again for 2017! So, you can be sure your real ale will be served in prime condition. We also support the CAMRA LocAle scheme &regularly feature guest ales from witihn 30 miles radius as well as national favourites.
The inn is AA rated 3 stars, with a Gold award since 2013, indicating that our "Overall Quality Rating" was 4, with 4 of the 5 critical criteria all exceeding the 3 star standard.
If you're lucky enough to be able to enjoy a stay in the Yorkshire Dales, whether on business or pleasure, make use of our hotel accommodation, four modern, comfortable and well-equipped, en-suite bedrooms. You can view our accommodation, check availability and book on-line. Our room offers are available to book direct on our website, or call our reservations direct on 01677 450 554. Leave a message &we will call you.
RE opening ,Covid-19 and Social Distancing
We are please to be re-opening on Saturday 4 July but have to implement the instructions issued in the 43 pages of government advice issued late last week. These instructions require significant changes in order to provide as safe an environment as possible. We have tried to make these changes as user friendly as possible. The main points are outlined below. Your cooperation is necessary and is expected. Please be understanding.
Here are the salient facts you need to know before arrival:
There is a one-way system in place. Entry is only allowed through the front door. Exit is only allowed through the side door. This applies on all occasions.
Hand sanitisers provided must be used on entry.
The floor area has been marked out into transit and seating areas based on 2m Social Distancing. Please comply in line with the guidelines for your appropriate social group/ bubble.
We have a maximum capacity inside and if we exceed this you will be advised and expected to sit in the outside seating areas.
Internal tables can be reserved by ringing 01677 450554 and leaving a message with Name, Number and times required. This will facilitate better management of internal numbers.
Reservations are not required for external tables but are subject to both North Yorkshire weather and the internal occupancy/capacity.
Smoking is now restricted to the area at the side of the pub under the ginnel. Do not smoke at the entrance or exit doors.
On arrival present at bar to order your drinks and complete your registration in the diary provided. This is a requirement and you will not be served unless registered.
Your drinks will be served onto the bar. Please take your drinks and move to a marked table or to the beer garden. You cannot stand/sit at the bar. I am sorry but this is an instruction.
When complete/ leaving please return your glasses and place them on the bar. Your drinks can be replaced if required. If leaving, please use the Side Door.
Vacated tables will then need to be de sanitised before they can be reused. Please allow staff the time to do this.
Toilets are currently restricted to one occupant at any one time to comply with Social Distancing instructions.
For general information to customers Staff will, at the start and during the shift:
Take their temperature on arrival and are provided with:
Hand Sanitizer
Face masks
Perspex screens over bar
We have used reasonable endeavours to interpret the 43 pages of guidelines as best we can to ensure your safety and comfort. Things must be different for a period and we hope this does not interfere too much. Please be tolerant.
Finally, WELCOME BACK!
Tony and everyone at The Countrymans